As always, Esquire is looking out for men everywhere. Just because you are going out for a casual night out doesn't mean there is no hope for style. With 69 new man laws, be sure and check out this list so you don't look back and think, "If only I had known..."
Here is a glimpse from The (New) Laws of Casual Style
1. When in doubt: a white oxford shirt.
5. There is a name for men who can pull off wearing sports jerseys. They're called professional athletes.
9. Fitted is good. Snug is dicey. Tight is just wrong.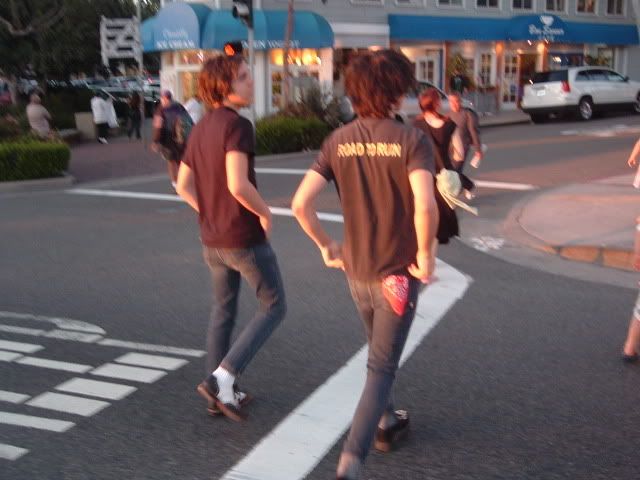 24. Articles that you can never dress up: sports jerseys, track pants, wifebeaters, Birkenstocks, and flip-flops.
29. Athletes inspire the best sneakers. Pair the shoe with the icon who made it famous.
J Muckle/Studio D
ANSWERS: 1-C, 2-A, 3-F, 4-B, 5-D, 6-E.
From left to right: Adidas ($100), Converse ($50), Converse ($42), Adidas ($60), Vans ($40), Nike ($115).
31. Never wear more than two denim items at a time. Scratch that: Never wear more than one denim item at a time, and make sure it's not a vest.
42. Animals make the best logos. Match the logo with the brand.
A. Polo; B. Penguin; C. Lacoste; D. Brooks Brothers; E. American Eagle; F. Vineyard Vines
ANSWERS: 1-C, 2-E, 3-D, 4-F, 5-A, 6-B.
To see Esquire's full article
click here
.
It never hurts to add a French cuff button up to a pair of dark denim jeans. Now you have a casual but sophisticated look. With the optional blazer, you look like a man who knows how to work his closet.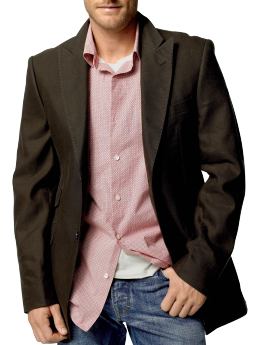 To shop cufflinks
click here.