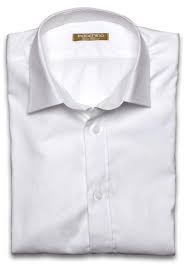 At this point in your life, I am sure you have an understanding of why dress shirts are an essential staple to your wardrobe. Besides the obvious fact, if you don't have a French cuff, cufflinks remain a bit out of your reach, a crisp white dress shirt can be paired with almost anything to give a different feel to your look.
Add a striped blazer to your usual routine. The blazer adds a chic feel to your everyday life. Too dressy for your day? Try a hoodie. The hoodie dresses down the dress shirt while still keeping you in the trendy loop.
A pair of shorts can really add a smart look to your French cuff. And since summer is looming just ahead, shorts work well to keep you cool. A great benefit of adding shorts is its price point is manageable for everyone.
To find the right pair of Cufflinks to add to that cuff
click here.


For more ideas
click here.