Cinco de Mayo is becoming the Mexican version of St. Patrick's Day. On the 5th of May, party animals everywhere say as many Spanish phrases as they know, sport the 'ol sombrero, and often do a few too many tequila shots. But does anyone have any idea what they're actually celebrating? Here are five things you didn't know about your favorite pre-Memorial Day, post-St. Paddy's excuse for getting wasted.
1- Cinco de Mayo commemorates a victory over France
Mexico owed money to a number of European countries, but in 1861 they went "defaulted student loan" and stopped paying. So France, whose army hadn't been defeated in 50 years, decided they would force them to pay and, while they were at it, take the country over. French forces were larger, better equipped, and better trained. However, on May 5, 1862, near the city of Puebla, Mexicans armed with pitchforks and limited weaponry won The Battle of Puebla. They drove the French off -- until a year later when the French managed to take over after all. Still, Cinco de Mayo commemorates that brave and unlikely battle.
2- Cinco de Mayo isn't Mexican Independence Day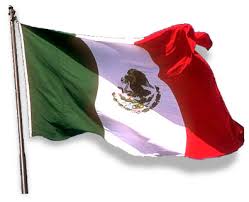 Mexican Independence Day, or "Grito de Dolores" ("Cry of/from Dolores"), is celebrated on September 16, and commemorates Miguel Hidalgo y Costilla, a Catholic priest from the town of Dolores, declaring war against the Spaniards in 1810. He ordered his church's bells be rung and preached revolt on the steps in front. Spain didn't recognize their independence until 1821, after nearly a decade of war. A federal holiday, Mexicans celebrate the day with parades, ringing church bells and fiestas. So, basically, Cinco de Mayo has nothing to do with that.


3- Cinco de Mayo is celebrated in the U.S. on a wider scale than in Mexico
Cinco de Mayo is not a federal holiday in Mexico. It's more of a regional holiday that's celebrated primarily in and around Puebla. It first gained popularity in the U.S. during the 1950s and 1960s, due in part to the Good Neighbor policy, a U.S. government effort implemented at the time to reach out to neighboring countries. Mexican-Americans embraced the holiday as their own day to celebrate their heritage. Popular Chicano icons like Cesar Chavez became more associated with Cinco de Mayo than any mention of The Battle of Puebla.

4- They love Cinco de Mayo in Malta
Malta, a small island nation in the Mediterranean Sea where you'd be hard-pressed to find even one Mexican, knows of Cinco de Mayo because of one reason: Corona Extra, la cerveza mas fina. The beer began exporting to the United States in 1979, and saw a golden marketing opportunity in Cinco de Mayo. Corona is now sold in over 150 countries and is the fifth-best selling beer in the world. They've taken their Cinco de Mayo message all over. While there's a movement called "Cinco de Mayo Con Orgullo," which promotes an alcohol-free, family-centric holiday, they're losing the battle to skunky beer. Not even the Maltese are listening.
5- Chandler, Arizona celebrates Cinco de Mayo with chihuahua racing
Since the Mexican army stampeded a huge pack of chihuahuas in front of them when attacking the French, Chandler remembers the battle with chihuahua racing. Just kidding -- chihuahuas had nothing to do with the battle, but the races happen anyway. Have they no respect of culture? Apparently not, as they also crown a king and queen of the chihuahuas.
Information courtesy of
Askmen.com
So here's to you Mexico!
Show off your patriotism with flags for your cuff.
To shop flag cufflinks
click here.