Don't let Father's Day creep up on you like Mother's Day did.
Here are some great gift ideas for Dad.
Swiss Army Knife
The knife that has it all, even a toothpick! With so many features -- a corkscrew, large and small blades, a can opener, a small screwdriver, a bottle opener, a wire stripper, a tweezer, scissors, and a woodsaw -- the Swiss Army knife is the perfect tool for any man who gets lost in the wilderness.
Fishing Gear
After you have found him the perfect tackle box, head out to the lake and see what you can catch. I bet he will appreciate the alone time even more than the gift!
Golf Clubs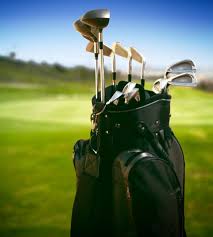 A basic set of golf clubs is all any father needs to start playing the game. Three woods, a collection of three 9-irons, pitching wedge, sand wedge, and a putter are all that's required. As his game develops and improves, more specific clubs can be added to suit his abilities.
And now for the gift that will trump all your siblings, Photo Screen Cufflinks from Cufflinks Inc.
Photo Screen Cufflinks are a heirloom piece that will be treasured for years to come. The sky is the limit with this pair of cufflinks, since you can choose more than one picture for each link.
To shop personalized cufflinks
click here.